Panda Global Protection - 1-Year / 1-Device - Global
|

Tweet
|
|
|
Brand:
Panda
Manufacturer Part #:
B12GPESD1
Our Part #:
AVS-B12GPESD1
Availability:
In Stock
Electronic Delivery

Qty:

Add to Cart
Panda Global Protection
Purchasing a single license of Panda Global Protection entitles you to the antivirus protection for Windows or Android only.
ENJOY MAXIMUM SECURITY FOR YOUR PC.
Everything you need to protect your PC, your data and your family against all kinds of threats.
Protection against all kinds of threats
Identity protection against cyber-criminals
Protect your Family against web attacks and inappropriate web content
Keep your PC in perfect condition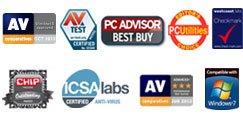 We understand your real needs
Life is about making the right choices.
Protect your family and your identity against Internet threats with Panda Global Protection.
Use the Internet for everything, like shopping and banking online, with total peace of mind and without interruptions.
Panda Global Protection protects you from viruses, hackers, online fraud, identity theft and other known and unknown threats.
It also keeps your inbox spam-free, and allows you to surf the Web privately and securely with the new Panda Safe Browser. Your children will navigate safely on the Internet with Parental Control.
Panda Global Protection is easier, lighter, more secure and more complete than ever!
Segment
Segment
Home
License Information
License Type
New License
Seats
1
License Term (Months)
12
System Requirements
Operating System
Windows XP, Windows Vista, Windows 7, Windows 8, Windows 10, Android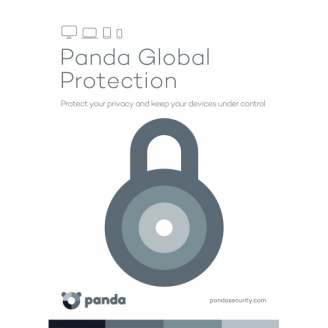 Panda Global Protection - 1-Year / 1-Device - Global
Price:
$76.99 USD
$49.95 USD
Watchdog Anti-Malware
Watchdog Anti-Malware

These days you can't just rely on antivirus alone. You need multiple layers of security to stay safe.
Get Extra Protection Today!
More Information

Add to Cart
For a limited time, save 20% on 1 Year / 1 PC using coupon code: WD20