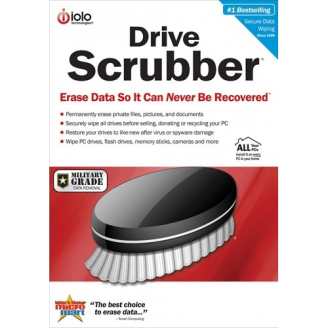 iolo DriveScrubber - 1-Year / Unlimited Devices
Brand:

IOLO

MPN:

RD1663985

Availability:

In Stock
Requires Product Activation (we supply product key)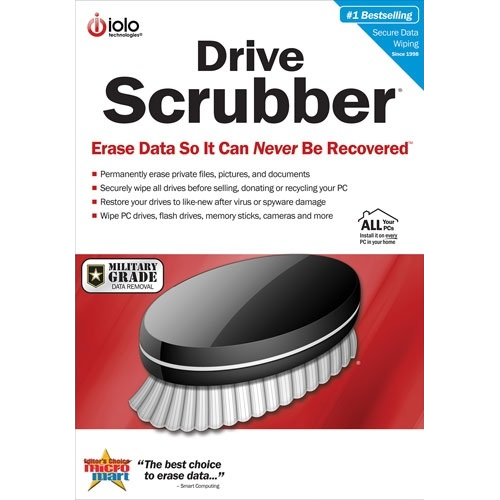 Product Details
Brand:
IOLO
Manufacturer Part #:
RD1663985
Our Part #:
AVS-RD1663985
Availability:
In Stock
Media Type:
Download
Platform:
Windows 7, Windows 8, Windows 10, Windows 11
iolo DriveScrubber is now part of IOLO's System Mechanic Ultimate Defense software package so the
license key for iolo DriveScrubber will unlock the Drive Scrubber component of IOLO's System
Mechanic Ultimate Defense 7 in 1 software package.
Erase Data So It Can NEVER Be Recovered ™
Patented technology for maximum speed, power and stability
Fixes frustrating errors, crashes and freezes
Certified virus protection and data security
Wipes the entire drive
Secure personal information from prying eyes by securely eliminating data before reselling or recycling your PC.
Cleans and restores drives
Even drives damaged by stubborn spyware and viruses can be cleaned and restored to near-new conditions.
Segment
Segment
Home
License Information
License Type
New License
Seats
Unlimited Devices
License Term (Months)
12
System Requirements
Operating System
Windows 7, Windows 8, Windows 10, Windows 11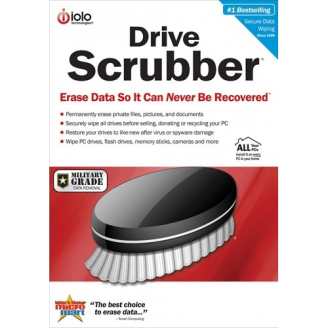 iolo DriveScrubber - 1-Year / Unlimited Devices
Brand:

IOLO

MPN:

RD1663985

Availability:

In Stock
Requires Product Activation (we supply product key)