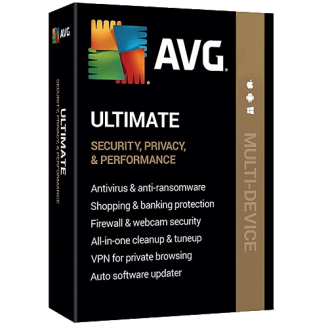 AVG Ultimate - 3-Years / 1-PC
Brand:

AVG Technologies

MPN:

AVG-ULT20T36ENK-01

Availability:

In Stock
Requires Product Activation (we supply product key)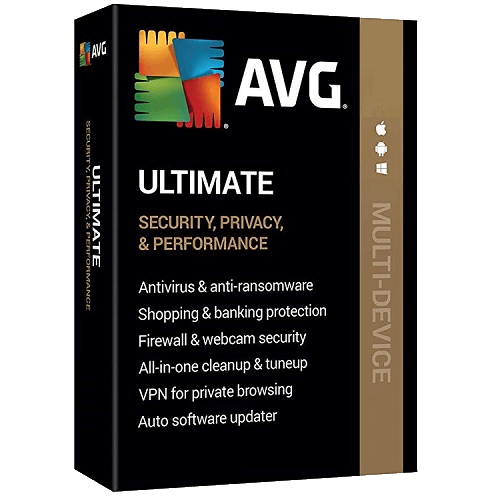 Product Details
Brand:
AVG Technologies (End-User: New License)
Manufacturer Part #:
AVG-ULT20T36ENK-01
Our Part #:
AVS-AVG-ULT20T36ENK-01
Availability:
In Stock
Media Type:
Download
Platform:
Windows 7, Windows 8, Windows 10, Mac OS X 10.10, Mac OS X 10.11 , Mac OS 10.12, Mac OS 10.13, Mac OS 10.14, Mac OS 10.15, Android 5, Android 6, Android 7, Android 8, Android 9, Android 10, iOS 9, iOS 10, iOS 11, iOS 12, iOS 13
Free Installation Support
To quickly activate your software, Call us toll-free:
USA: 1-866-792-0695
CANADA: 1-866-792-0695
AUSTRALIA: 1800 456 279
UK: 0808 189 1209
A Friendly Tech Repair Expert will securely connect to your PC and remotely activate your software for you.
The agent may also discuss other software products and services that are available that may be beneficial to you.
Your all-in-one Internet Security, Secure VPN, and TuneUp combo. Enjoy our most advanced, real-time security for your computers, tablets, and phones to protect against everything from viruses and ransomware to hidden snoops, hackers, and phone thieves.
An AVG Ultimate (Multi-Device) subscription allows you to use each of the 4 product packages listed below:
For Windows PC
For Mac
For Android
For iPhone/iPad
Segment
Segment
Home
License Information
License Type
New License
Seats
1
License Term (Months)
36
System Requirements
Operating System
Windows 7, Windows 8, Windows 10, Mac OS X 10.10, Mac OS X 10.11 , Mac OS 10.12, Mac OS 10.13, Mac OS 10.14, Mac OS 10.15, Android 5, Android 6, Android 7, Android 8, Android 9, Android 10, iOS 9, iOS 10, iOS 11, iOS 12, iOS 13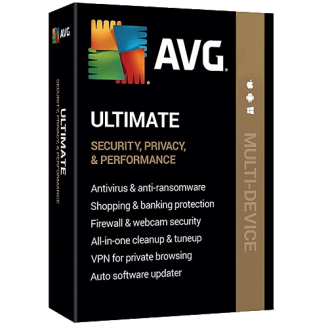 AVG Ultimate - 3-Years / 1-PC
Brand:

AVG Technologies

MPN:

AVG-ULT20T36ENK-01

Availability:

In Stock
Requires Product Activation (we supply product key)