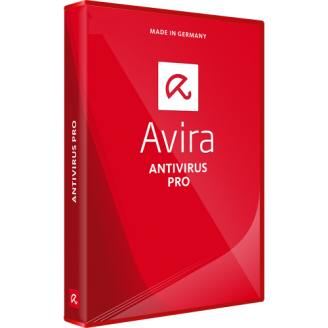 Avira Antivirus Pro - Renewal - 3-Year / 1-PC
Brand:

Avira

MPN:

AVPSO-36-R

Availability:

1 - 2 Business Days
Requires Product Activation (we supply product key)
Product Details
Brand:
Avira (End-User: Renew License)
Manufacturer Part #:
AVPSO-36-R
Our Part #:
AVS-AVPSO-36-R
Availability:
1 - 2 Business Days
Media Type:
Download
DETECTION
System Scanner detects the latest known viruses, worms and Trojans fast.
AntiPhishing watches out for identity theft and other scams.
AntiAd/Spyware shuts out online spies and annoying pop-ups.
Rootkit Protection traps hidden malware that conventional antivirus can't find.
PREVENTION
Real-Time Protection guards against viruses, worms and Trojans between system scans.
ProActive halts undiscovered threats by tracking their behavior.
AHeAD Technology inspects unfamiliar code for suspicious signs.
Web Protection stops you from landing on malicious websites.
AntiDrive-by blocks unexpected malware downloads while you surf.
Mail Protection keeps infected emails at a safe distance from your inbox.
REPAIR
Quick Removal eliminates viruses in one click.
Generic Repair removes all traces of infection automatically.
Rescue System jumpstarts your PC in an emergency.
EXTRA BENEFITS
Express Installation configures perfectly tuned security in a few clicks.
Game Mode suspends unnecessary alerts during games and movies.
Live Support matches you up with an Avira expert if you need help.
Netbook Support allows even low-memory ultraportables to enjoy high-speed protection.
Awarded by:


Segment
Segment
Home
License Information
License Type
Renewal
Seats
1
License Term (Months)
36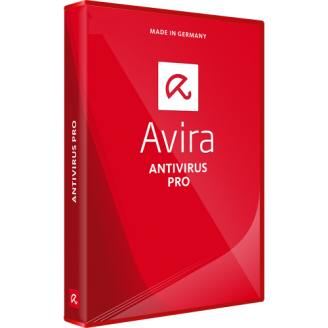 Avira Antivirus Pro - Renewal - 3-Year / 1-PC
Brand:

Avira

MPN:

AVPSO-36-R

Availability:

1 - 2 Business Days
Requires Product Activation (we supply product key)
Watchdog Online Security Pro
Watchdog Online Security Pro

These days you can't just rely on antivirus alone. You need multiple layers of security to stay safe.
Get Extra Protection Today!
More Information

Add to Cart
For a limited time, save 20% on 1 Year / 1 PC using coupon code: WD20