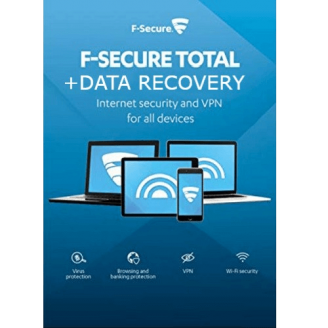 F-Secure TOTAL + Data Recovery 1-Year / 3-Devices - Global
Brand:

F-Secure

MPN:

FCFTBR1N003X2

Availability:

In Stock
Requires Product Activation (we supply product key)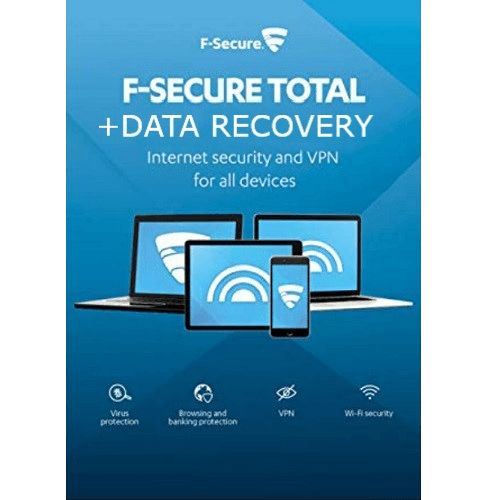 Product Details
Brand:
F-Secure
Manufacturer Part #:
FCFTBR1N003X2
Our Part #:
AVS-FCFTBR1N003X2
Availability:
In Stock
Media Type:
Download
Platform:
Windows 7 (SP1), Windows 8.1, Windows 10, macOS 10.13+, iOS 11+, Android 5.0+
Free Installation Support
To quickly activate your software, Call us toll-free:
USA: 1-866-792-0695
CANADA: 1-866-792-0695
AUSTRALIA: 1800 456 279
UK: 0808 189 1209
A Friendly Tech Repair Expert will securely connect to your PC and remotely activate your software for you.
The agent may also discuss other software products and services that are available that may be beneficial to you.
What does F‑Secure TOTAL + Data Recovery include?
You get one data recovery attempt by Ontrack per year for one of your devices (must meet certain device conditions)
SAFE Internet Security
The world's best anti­virus, brought to you by 30 years of cyber security experience. Includes family rules to let you limit children's device use.
FREEDOME VPN
The privacy app which received special mention in an independent comparison of over 300 competitors. Make your devices invisible online.
ID PROTECTION
Take control of your online identity and minimize the risk of criminals taking over your accounts and committing identity theft. Create strong pass­words, store them securely and access them on any device.
Segment
Segment
Home
License Information
License Type
New License
Seats
3
License Term (Months)
12
System Requirements
Operating System
Windows 7 (SP1), Windows 8.1, Windows 10, macOS 10.13+, iOS 11+, Android 5.0+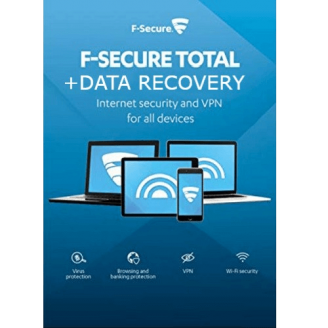 F-Secure TOTAL + Data Recovery 1-Year / 3-Devices - Global
Brand:

F-Secure

MPN:

FCFTBR1N003X2

Availability:

In Stock
Requires Product Activation (we supply product key)