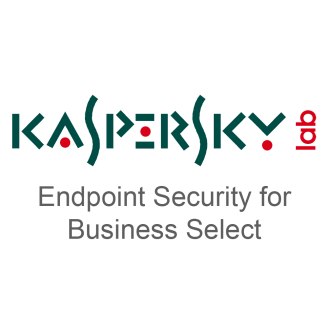 Kaspersky Endpoint Security Cloud - 1-Year / 250-499 Seats (Band T)
Brand:

Kaspersky

MPN:

KL4741AATFS

Availability:

1 - 2 Business Days
Requires Product Activation (we supply product key)
Product Details
Brand:
Kaspersky
Manufacturer Part #:
KL4741AATFS
Our Part #:
AVS-KL4741AATFS
Availability:
1 - 2 Business Days
Media Type:
Download
What is Kaspersky Endpoint Security for Business?
Kaspersky Endpoint Security for Business provides high-quality protection for corporate information assets from all types of contemporary Internet threats. The solution offers anti-malware protection to workstations, smartphones and file servers.
Product Highlights
Anti-virus protection for key network nodes: workstations, laptops, file servers and smartphones
A new anti-virus engine ensures optimal use of resources
Enhanced proactive protection for workstations and file servers against new malicious programs
Application startup control and Application Privilege Control for Windows-based implementations
Device Control, customizable to the device ID level for Windows-based implementations
Hardware and Software inventory reports with vulnerability flagging
On-the-fly scanning of email and Internet traffic
Cloud-Assisted protection via integration with the Kaspersky Security Network
Personal firewall for protection on any type of network
Local protection from unsolicited emails and phishing
Prevents data leaks from lost smartphones
Protection for file servers running Windows, Linux and Novell NetWare
Comprehensive protection for terminal servers and cluster servers
Load balancing of server processes
Full support for 64-bit systems
Additional Features
Centralized installation, management and updates
Support for virtual environments
Scalability
Web interface for after-hours or remote use
Dashboards display current status of network anti-virus protection
Device Control to manage employee use of removable media)
Dedicated security policy for remote users
Support for network access control technology (Cisco® NAC and Microsoft® NAP)
Comprehensive reports on network protection status
Segment
Segment
Corporate
License Information
License Type
New License
Seats
250-499 (Band T)
License Term (Months)
12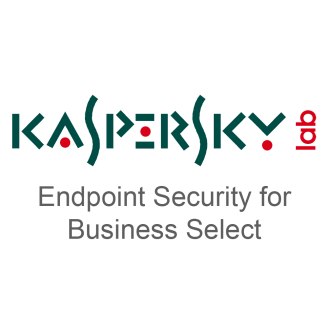 Kaspersky Endpoint Security Cloud - 1-Year / 250-499 Seats (Band T)
Brand:

Kaspersky

MPN:

KL4741AATFS

Availability:

1 - 2 Business Days
Requires Product Activation (we supply product key)
Watchdog Online Security Pro
Watchdog Online Security Pro

These days you can't just rely on antivirus alone. You need multiple layers of security to stay safe.
Get Extra Protection Today!
More Information

Add to Cart
For a limited time, save 20% on 1 Year / 1 PC using coupon code: WD20