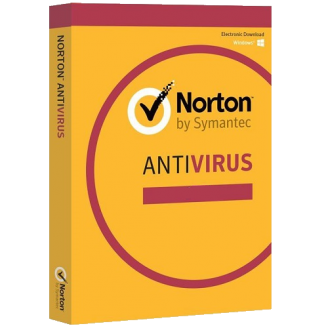 Norton AntiVirus - 1-Year / 1-PC - United States & Canada
Brand:

Symantec

MPN:

21249786-NA

Availability:

1 - 2 Business Days
Requires Product Activation (we supply product key)
This product has been discontinued.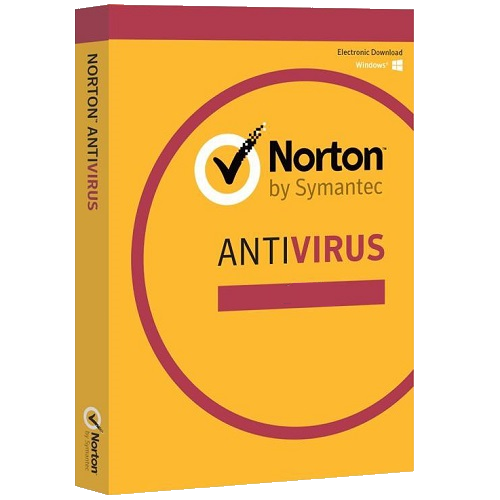 Product Details
Brand:
Symantec
Manufacturer Part #:
21249786-NA
Our Part #:
AVS-21249786-NA
Availability:
1 - 2 Business Days
Media Type:
Download
Platform:
Windows 7, Windows 8, Windows 10
Free Installation Support
To quickly activate your software, Call us toll-free:
USA: 1-866-792-0695
CANADA: 1-866-792-0695
AUSTRALIA: 1800 456 279
UK: 0808 189 1209
A Friendly Tech Repair Expert will securely connect to your PC and remotely activate your software for you.
The agent may also discuss other software products and services that are available that may be beneficial to you.
DOWNLOAD VERSION: INSTRUCTIONS WILL BE EMAILED TO YOU
Benefits
Say goodbye to viruses

It's okay to blink, because we never do – SONAR technology and live 24x7 Threat Monitoring watch over your PC for any suspicious behavior to quickly identify threats.
Download away – we scan the files you download and eliminate online threats that we find.
Deep clean your PC – our powerful Threat-Removal Layer targets and scrubs out aggressive, hard-to-remove infections that less sophisticated products often miss.
Harness global power – only Norton™ can bring you the ultra-fast Network Defense Layer to block a multitude of threats before they can even touch your PC.
Protection from the future, available today – our exclusive reputation and behavior antivirus technology are so advanced that they can stop online threats that bad guys haven't even created yet.
Keep out trespassers – Browser Protection blocks unsafe websites that secretly download software that can steal personal information or take over your PC.

Shop, surf and visit social networks without worry

It's easy to stumble into the wrong part of the web – we block "phishing" websites set up to trick you into leaking your passwords, credit card numbers or worse.
Facebook links are tempting – now you don't need to worry if a Facebook News Feed contains dangerous downloads or fraudulent links.
Protects your identity by securely storing and automatically entering your user names and passwords.

Engineered to go unnoticed – because great protection doesn't get in your way or slow you down

Blazingly fast performance delivers fast browsing and file scanning.
Intelligent detection and quiet background operation block threats and won't overload you with pop-up warnings or restart requests.
So smart, it scans and runs updates only when you're not using your PC—with no need to reboot after updates.

Everyone's talking cloud. And with our new Cloud-based Norton™ Management, it's easy to stay in control

Lets you fix, update, renew or install Norton™ products on additional PCs without needing to track down the product key or install CD.
Works from anywhere over the Internet with a few simple clicks.
Features
EXCLUSIVE
Norton™ Protection System – Our 5 patented layers of protection detect and eliminate threats more quickly and accurately than other technologies.
Browser Protection – Proactively protects you by checking for and blocking online threats as your browser loads, to stop online threats before they can do damage.
IMPROVED
SONAR Behavioral Protection & Live 24x7 Threat Monitoring – Stays ahead of, detects and eliminates threats that haven't been invented yet by watching your PC for suspicious activity.
NEW
Threat-removal Layer – Targets and eliminates hard-to-remove threats less sophisticated products often miss.
EXCLUSIVE
Insight – Improves performance by identifying safe files and only scanning unknown files.
Download Insight 2.0 – Protects you from dangerous applications before you install them by telling you if they are harmful or unstable.
NEW
Always up-to-date Product Version – Norton™ automatically sends you important product and feature updates throughout the year. The latest version installs without you needing to do anything.
FREE 24x7 Support – Offers you expert help and answers by phone, live chat or online, whenever you need them.1
EXCLUSIVE
Norton™ Management – Cloud-based controls let you fix, update, renew and install Norton™ AntiVirus over the Internet with a few simple clicks. It brings together your available Norton™ protection for other devices, like your Mac® computer, smartphone or tablet, in one place.
IMPROVED
Bandwidth Management 2.0 – Automatically adjusts Norton™ data usage updates when you connect to 3G networks to avoid using up your monthly data allotment or causing overage fees.
Vulnerability Protection – Stops cybercriminals from using security holes (vulnerabilities) in applications to sneak threats onto your PC.
EXCLUSIVE
Norton™ Pulse Updates – Updates your protection every 5 to 15 minutes, without disrupting you.
Operating Systems Supported
Microsoft® Windows® XP (32-bit) Home/Professional/Tablet PC/Media Center (32-bit) with Service Pack 2 or later
Microsoft Windows Vista® (32-bit and 64-bit) Starter/Home Basic/Home Premium/Business/Ultimate with Service Pack 1 or later
Microsoft Windows 7 (32-bit and 64-bit) Starter/Home Basic/Home Premium/Professional/Ultimate
Microsoft Windows 8, Windows 8 Pro (32-bit and 64-bit) and Windows 10
Minimum Hardware Requirements
300 MHz for Microsoft Windows XP, 1 GHz for Microsoft Windows Vista/Microsoft Windows 7/Windows 8/Windows 10
256 MB of RAM
300 MB of available hard disk space
CD-ROM or DVD drive (if not installing via electronic download)
Browser Support for Vulnerability Protection
Microsoft Internet Explorer® 7.0 or higher (32-bit only)1
Mozilla® Firefox® (32-bit only)1,2
Email scanning supported for POP3-compatible email clients
Segment
Segment
Home
License Information
License Type
New License
Seats
1
License Term (Months)
12
System Requirements
Operating System
Windows 7, Windows 8, Windows 10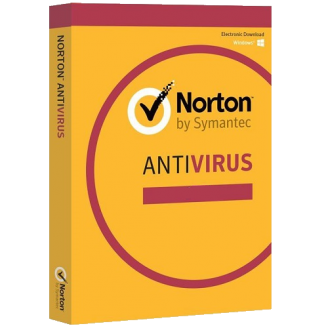 Norton AntiVirus - 1-Year / 1-PC - United States & Canada
Brand:

Symantec

MPN:

21249786-NA

Availability:

1 - 2 Business Days
Requires Product Activation (we supply product key)
This product has been discontinued.