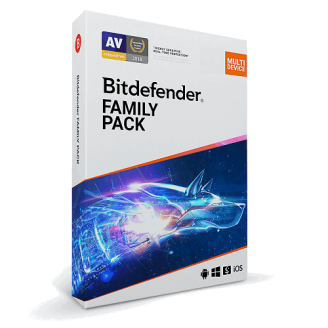 Bitdefender Family Pack - 3-Years / 15-Devices - Global
Brand:

Bitdefender

MPN:

XB11153000-EN

Availability:

In Stock
Requires Product Activation (we supply product key)
Product Details
Brand:
Bitdefender (Home: New License)
Manufacturer Part #:
XB11153000-EN
Our Part #:
AVS-XB11153000-EN
Availability:
In Stock
Media Type:
Download
Platform:
Windows 7, Windows 8, Windows 10, Mac OS X 10.10, Mac OS X 10.11, Mac OS 10.12, Mac OS 10.13, Mac OS 10.14, Mac OS 10.15, Android 4, Android 5, Android 6, Android 7, Android 8, Android 9, Android 10, iOS 11, iOS 12, iOS 13
Free Installation Support
To quickly activate your software, Call us toll-free:
USA: 1-866-792-0695
CANADA: 1-866-792-0695
AUSTRALIA: 1800 456 279
UK: 0808 189 1209
A Friendly Tech Repair Expert will securely connect to your PC and remotely activate your software for you.
The agent may also discuss other software products and services that are available that may be beneficial to you.
Protection for the entire family
Parental Advisor keeps you in the loop about your
children's online activities.
- Keep track of them on Windows, Mac, iOS and Android.
- Shield your children from inappropriate content.
- Block disturbing phone calls and SMS messages.
- Always know where your kids are when they use a mobile device.
- Have your children use the Parental Advisor mobile app on their smartphone to check in as 'Safe'.
- And you also get automatically notified when they enter a restricted area.
Segment
Segment
Home
License Information
License Type
New License
Seats
15
License Term (Months)
36
System Requirements
Operating System
Windows 7, Windows 8, Windows 10, Mac OS X 10.10, Mac OS X 10.11, Mac OS 10.12, Mac OS 10.13, Mac OS 10.14, Mac OS 10.15, Android 4, Android 5, Android 6, Android 7, Android 8, Android 9, Android 10, iOS 11, iOS 12, iOS 13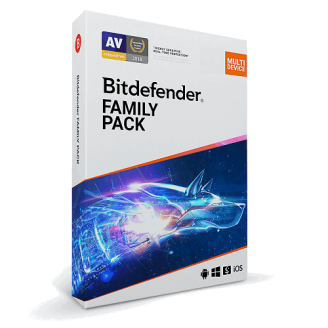 Bitdefender Family Pack - 3-Years / 15-Devices - Global
Brand:

Bitdefender

MPN:

XB11153000-EN

Availability:

In Stock
Requires Product Activation (we supply product key)