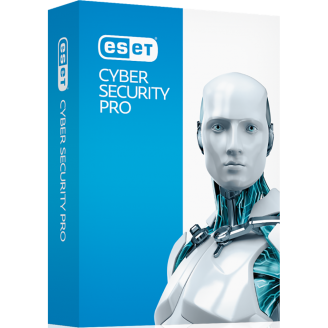 ESET Cyber Security Pro for Mac - 1-Year / 5-Seat
Brand:

ESET

MPN:

ECSP-N1-5

Availability:

1 - 2 Business Days
Requires Product Activation (we supply product key)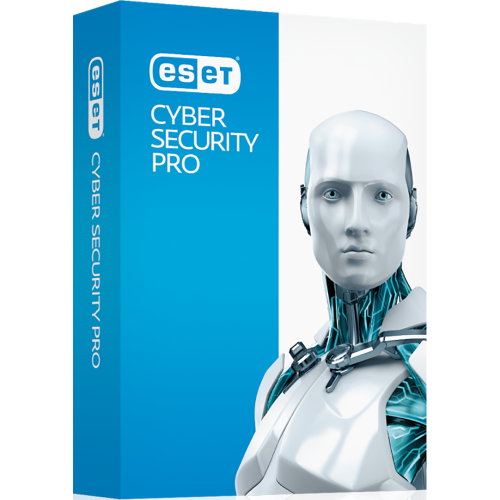 Product Details
Brand:
ESET
Manufacturer Part #:
ECSP-N1-5
Our Part #:
AVS-ECSP-N1-5
Availability:
1 - 2 Business Days
Media Type:
Download
Security smart enough for your Mac®
ESET Cyber Security Pro adds another layer of security to your Mac's built-in defenses, protecting you against Mac-targeted attacks, hackers and other threats while shielding your kids from inappropriate web content. Now you and your family can enjoy all the web has to offer with confidence.
---
Secure your Mac with powerful protection against cyber threats
Work, play, create and share without worries while ESET protects you from online threats such as Trojans, worms, fake websites looking to steal your identity and threats transmitted through removable media.
Antivirus and Antispyware
Eliminates all types of threats, including Mac- and Windows®-based viruses, worms, rootkits and spyware, before they can infect.
Web and Email Scanning
Scans websites (HTTP) for identity theft scams (Anti-Phishing) while you browse and checks all incoming emails (POP3/IMAP) for viruses and other threats, so you can surf the web in safety.
Auto-scan of Removable Media
Detects threats automatically on attached USB flash drives, CD and DVD drives, so you can transfer files safely.
---
Defend against identity theft
Powerful firewall (more robust than Mac OS X's built-in firewall), and removable media security features protect you against criminals trying to steal your personal information through hacking or by physically plugging a USB thumb drive into your computer and taking files.
Personal Firewall
Blocks hacking attempts to steal your private data by going beyond your Mac's built-in Firewall. Allows you to define and customize profiles and zones and adjust strictness level of firewall protection.
Removable Media Control
Protects against identity theft by preventing unauthorized copying of your private data to an external device.
---
Enjoy the full power of your Mac
Protection that leaves more power for programs you use daily ensures that you can work, play and browse the Internet without slowdowns.
Small System Footprint
Custom built for Mac OS X to conserve memory, battery power and processing speed, ESET delivers a better digital experience to you.
Presentation Mode
Provides an uninterrupted full-screen viewing experience by suspending pop-ups and system scans.
Small, Fast Updates
Updates quickly and automatically so your Internet connection runs fast and efficiently.
---
Protect your family, learn cyber self-defense
Shield your family and provide a positive web environment with our Parental Control feature and ESET Cybersecurity Training. Parental Control expands on your Mac's built-in parental controls to protect your child from offensive online content while the complimentary ESET Cybersecurity Training teaches you and your entire family how to avoid cyber threats, scams and hackers.
Parental Control
Protects your child from inappropriate content by enabling you to restrict website access according to website category, specific URL or by assigning a predefined profile (Child, Teenager, Parent) to the user.
Protect your family's online experience
Complimentary ESET Cybersecurity Training teaches you and your entire family how to defend against cyber threats, scams and hackers.
---
Customize to fit your security needs
The ESET Cyber Security Pro interface is inspired by the look and feel of Mac OS X, so you can manage the ESET software more easily.
Familiar Design and Feel
Enables intuitive and familiar navigation from the Tools pane view, allowing quicker navigation and settings access.
One-click Actions
Provides easy access to protection status and all frequently used actions and tools from all screens with the click of a button.
Settings for Advanced Users
Enables you to customize the maximum depth, scanning time and size of the scanned archive, so you can balance speed versus security.
System requirements
• Processor Architecture:
32-bit x86 or 64-bit x64, Intel®
• Operating Systems:
OS X 10.8.x (Mountain Lion),
Mac OS X 10.7.x (Lion),
Mac OS X 10.6.x (Snow Leopard)
• Memory: 300MB
• Disk-Space (Installation): 150 MB
Segment
Segment
Home
License Information
License Type
New License
Seats
5
License Term (Months)
12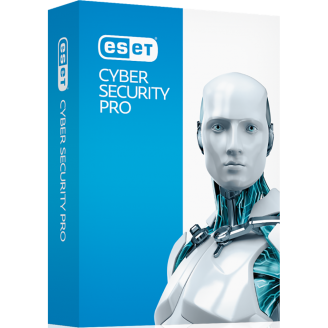 ESET Cyber Security Pro for Mac - 1-Year / 5-Seat
Brand:

ESET

MPN:

ECSP-N1-5

Availability:

1 - 2 Business Days
Requires Product Activation (we supply product key)