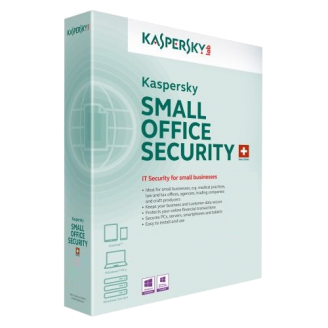 Kaspersky Small Office Security - 1-Year / 20-User - Global
Brand:

Kaspersky

MPN:

KL4534ACNFS

Availability:

1 - 2 Business Days
Requires Product Activation (we supply product key)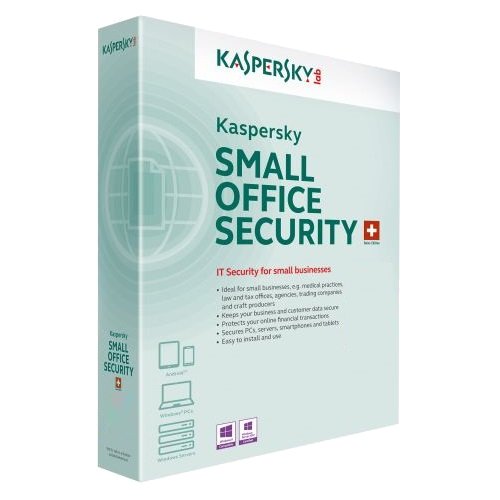 Product Details
Brand:
Kaspersky
Manufacturer Part #:
KL4534ACNFS
Our Part #:
AVS-KL4534ACNFS
Availability:
1 - 2 Business Days
Media Type:
Download
Platform:
Windows Server 2008, Windows Server 2012, Windows Server 2016, Windows 7, Windows 8, Windows 10, Mac OS X 10.11, Mac OS 10.12, Mac OS 10.13, Android, iOS
Free Installation Support
To quickly activate your software, Call us toll-free:
USA: 1-866-792-0695
CANADA: 1-866-792-0695
AUSTRALIA: 1800 456 279
UK: 0808 189 1209
A Friendly Tech Repair Expert will securely connect to your PC and remotely activate your software for you.
The agent may also discuss other software products and services that are available that may be beneficial to you.
The Easiest Way to Secure Your Business - Kaspersky Small Office Security delivers everything you need to protect your business: from world-class PC and server security, to a host of protection tools for your digital assets. Plus our unique Management Center allows you to easily manage the security of your entire office from one PC.
Your License Covers:
20 WINDOWS and/or MAC
2 FILESERVER
20 ANDROID
20 PASSWORD MANAGER
Key Features
Real-time protection against all Internet threats
Secures all your PCs and servers from one PC
Conveniently manages your employees' web use
Protects business data with backup and encryption
Blocks hacker attacks with two-way firewall
Keeps systems running smoothly and securely
Free Technical Support
Segment
Segment
Home and Small Business
License Information
License Type
New License
Seats
20
License Term (Months)
12
System Requirements
Operating System
Windows Server 2008, Windows Server 2012, Windows Server 2016, Windows 7, Windows 8, Windows 10, Mac OS X 10.11, Mac OS 10.12, Mac OS 10.13, Android, iOS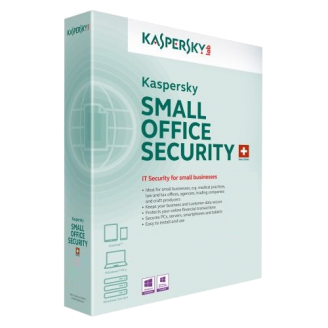 Kaspersky Small Office Security - 1-Year / 20-User - Global
Brand:

Kaspersky

MPN:

KL4534ACNFS

Availability:

1 - 2 Business Days
Requires Product Activation (we supply product key)