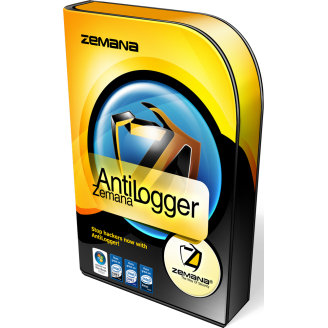 Zemana AntiLogger 1-Year / 1-User
Brand:

Zemana

MPN:

ZALH-N1-1-1

Availability:

In Stock
Requires Product Activation (we supply product key)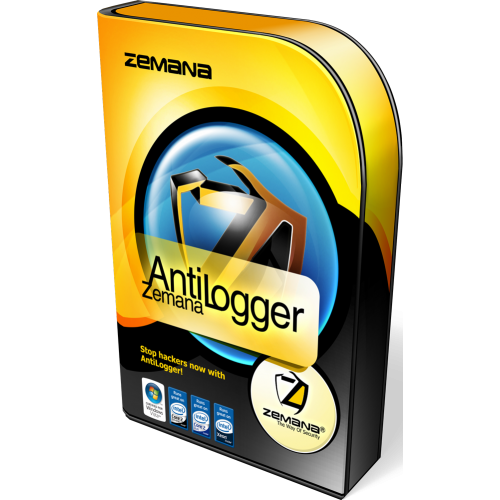 Product Details
Brand:
Zemana
Manufacturer Part #:
ZALH-N1-1-1
Our Part #:
AVS-ZALH-N1-1-1
Availability:
In Stock
Media Type:
Download
Platform:
Windows XP SP2, Windows Vista, Windows 7, Windows 8, Windows 10
Why it's Smarter!
Zemana AntiLogger has a new, powerful way to protect your PC from malware and keylogger attacks. We don't rely on anti-virus signature updates and file scanning in the way that traditional anti-virus programs work. Our unique technology detects malware running on your computer, and we shut it down - before it can steal your identity or hurt your computer. Zemana AntiLogger eliminates threats from keyloggers, SSL banker trojans, spyware, and more.
Why it's Safer!
No other malware protection software can keep your banking and financial transactions as safe as Zemana AntiLogger can.
Why it's Faster!
Zemana AntiLogger is high-performance security program that doesn't slow your computer down like those old-fashioned antivirus programs that rely on virus signature updates and file scanning in order to prevent malware attacks.
Why it's Compatible!
We designed Zemana AntiLogger for maximum compatibility. Extensive tests identify no significant conflicts with well-known security products. You can use Zemana AntiLogger seamlessly, as an important extra layer of security, in harmony with almost any antimalware, antivirus or firewall software product.
I already have Antivirus and Antispyware software, so why do I need AntiLogger?
Zemana AntiLogger is not designed to replace your installed antivirus and antispyware software -- it's designed to detect serious threats that other security products miss. AntiLogger is dramatically different from other anti-malware products that usually only look for virus "fingerprints" which must first be identified by antivirus researchers working in a lab. This delay creates a large window of time during which threats are undetected and can infect your PC -- even when you have antivirus and antispyware software installed. Rather than simply using virus "fingerprints" to identify known malware, AntiLogger understands how malware attacks your computer. By detecting running malware and preventing it from harming your computer, AntiLogger adds an extra layer of essential protection to whatever anti-malware or anti-virus software you're currently using.
Aren't HTTPS/SSL secured Internet banking sites secure enough?
The vast majority of banking and financial transactions take place on so-called secure sites whose URLs begin with https:// instead of http://. But these secure sites only protect your confidential information from the point where it leaves your computer and enter the Internet. These secure web pages provide no security for the information that is being entered into your computer. Today's sophisticated malware threats exploit this fact, and steal the information from your computer. Using banker trojans, thieves easily steal this information and have access to your banking and financial information. Zemana AntiLogger's SSL Protection Technology prevents these trojans and keyloggers from stealing your private information.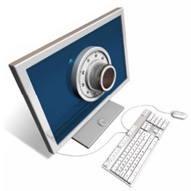 Stop hackers and keyloggers now with Zemana AntiLogger !
No need to download latest virus signatures

No need to know or detect the malware's signature

No need to wait for updates from a virus lab

No need to scan files

Proactively looks for suspicious activity

Catches not just the usual suspects, but also sophisticated "zero day" malware

Prevents theft of data via secure connections (HTTPS / SSL)

Does not slow down your PC

Easy to download, install and use

Windows 7, Vista, 8, 10 and Windows XP compatible

Future-proof

Runs Efficiently:
Most anti-malware tools hog memory and processing power, but AntiLogger requires few resources and is virtually invisible to the user.

Blocks Zero-day Malware Attacks:Stops viruses, worms, Trojans, spyware executables, and rootkits that elude signature-based tools (i.e., traditional antivirus products).
Expert Reviews
---

If you want state-of-the-art protection, Zemana AntiLogger is the app for you." -- Top Ten Editor's Review
I found the program completely delivered on its promises. At a time when malware is increasingly targeting financial transactions, I find this program a real must have. There is no marketing here." -- BRIGHT HUP Editor's Review
"AntiLogger shuts down any key logger software that tries to take up residence on your PC." -- Butterscotch TV Editor's Review
"This is a fantastic addition that makes the potentially dangerous world of downloads slightly less risky." -- CNET Editor's Review
"Zemana AntiLogger protects your online communication and prevents malware from tampering with your transactions." -- TUCOWS Editor's Review
"Out-of-the-box protection: an average user has absolutely nothing to configure or set up" -- SOFTPEDIA Editor's Review
"The Zemana AntiLogger is an impressive security program, mostly due to its great security performance and resource-light requirements that makes it a great companion to the security suite you have." -- CHIP Editor's Review
"I was immediately impressed by this application, if maintaining your privacy is a concern, you might consider adding this application to your security toolbox." -- Bill Mullins - Tech Thoughts
"Believe it or not, it is able to detect ALL keylogging, webcam capture and screenshot capture methods from different trojans." -- RAYMOND
License Information
License Type
New License
Seats
1
License Term (Months)
12
System Requirements
Operating System
Windows XP SP2, Windows Vista, Windows 7, Windows 8, Windows 10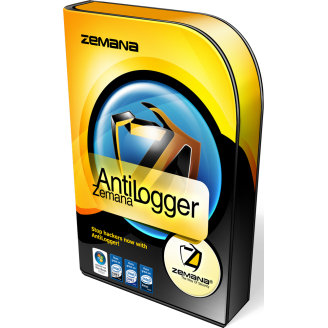 Zemana AntiLogger 1-Year / 1-User
Brand:

Zemana

MPN:

ZALH-N1-1-1

Availability:

In Stock
Requires Product Activation (we supply product key)
Watchdog Online Security Pro
Watchdog Online Security Pro

These days you can't just rely on antivirus alone. You need multiple layers of security to stay safe.
Get Extra Protection Today!
More Information

Add to Cart
For a limited time, save 20% on 1 Year / 1 PC using coupon code: WD20