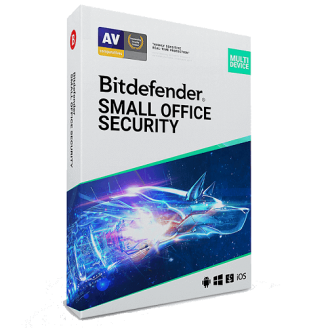 Bitdefender Small Office Security - 1-Year / 20-Device - Global
Brand:

Bitdefender

MPN:

5949958021994

Availability:

1 - 2 Business Days
Requires Product Activation (we supply product key)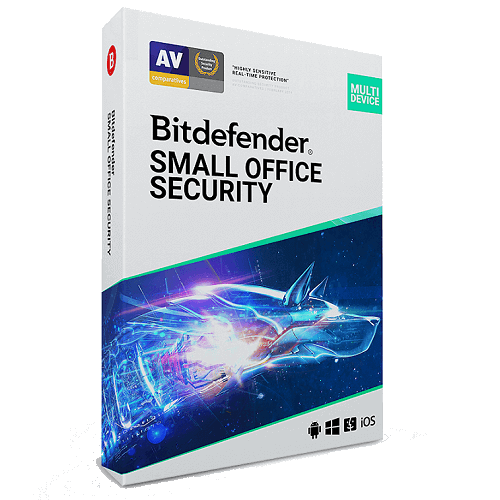 Product Details
Brand:
Bitdefender (Home: New License)
Manufacturer Part #:
5949958021994
Our Part #:
AVS-5949958021994
Availability:
1 - 2 Business Days
Media Type:
Download
Platform:
Windows 7, Windows 8, Windows 10, Windows 11, Mac OS 10.12, Mac OS 10.13, Mac OS 10.14, Mac OS 10.15, Mac OS 11, Mac OS 12, Mac OS 13, Android 5, Android 6, Android 7, Android 8, Android 9, Android 10, Android 11, Android 12, Android 13, iOS 11, iOS 12, iOS 13, iOS 14, iOS 15, iOS 16
Bitdefender SMALL OFFICE SECURITY is the best cloud security solution for small and medium-sized business with limited or no IT/Infrastructure resources. Bitdefender Small Office Security based on the Best Antivirus technology for Microsoft® Windows and protects against Viruses, Worms, Trojans, Spyware, Adware, Keyloggers, Rootkits, phishing and much more.
Small Office Security is a cloud-based malware protection service developed by Bitdefender for computers running Microsoft Windows, Mac desktops and servers. It use sacentralized Software-as-a-Service multiple deployment model suitable for enterprise customers, while leveraging field-proven malware protection technologies developed by Bitdefender for the consumer market.
Mac OS X support -
Now you can protect and manage all your computers from the same interface.
Enhanced, configurable dashboard -
It's now easier to monitor and control the security status of computers by configuring the metrics you want to see and how you want to see them.
Better reporting -
Now you can generate reports for firewall, content control, and other protection data, giving you even more flexibility and improved management.
Advanced filters and granular options -
Admins can see the live status for individual computers, setup new filters to work more efficiently, and identify problems faster.
Segment
Segment
Home
License Information
License Type
New License
Seats
20
License Term (Months)
12
System Requirements
Operating System
Windows 7, Windows 8, Windows 10, Windows 11, Mac OS 10.12, Mac OS 10.13, Mac OS 10.14, Mac OS 10.15, Mac OS 11, Mac OS 12, Mac OS 13, Android 5, Android 6, Android 7, Android 8, Android 9, Android 10, Android 11, Android 12, Android 13, iOS 11, iOS 12, iOS 13, iOS 14, iOS 15, iOS 16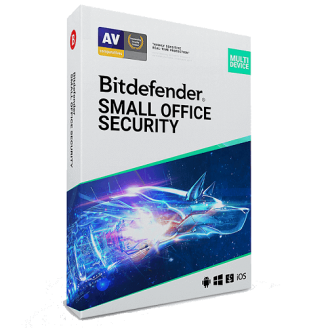 Bitdefender Small Office Security - 1-Year / 20-Device - Global
Brand:

Bitdefender

MPN:

5949958021994

Availability:

1 - 2 Business Days
Requires Product Activation (we supply product key)