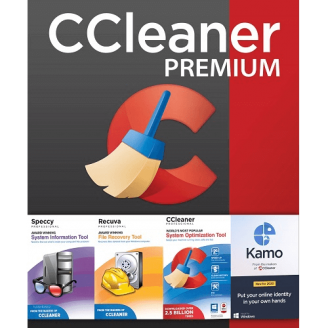 CCleaner Premium - 1-Year / 5-User - Global
Brand:

CCleaner

MPN:

CPR.5.12m

Availability:

Same Business Day
Requires Product Activation (we supply product key)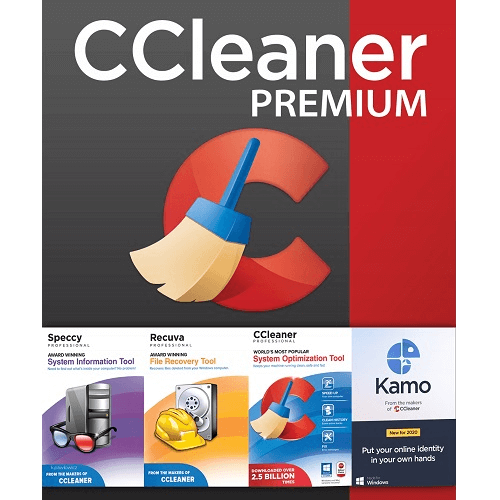 Product Details
Brand:
CCleaner (Avast)
Manufacturer Part #:
CPR.5.12m
Our Part #:
AVS-CPR.5.12m
Availability:
Same Business Day
Media Type:
Download
Platform:
Windows 7, Windows 8, Windows 10, Windows 11, macOS 10.12 or later, Android 5 or later
Better privacy and security
Premium Technical Support
CCleaner Premium
Optimize old PCs and keep new ones healthier for longer
Award-winning PC Optimization
Save space by removing up to 34GB of junk files a year, boost PC speed by up to 34%, and update more than 25 million drivers.
Trusted by millions and critically acclaimed, there's a reason why CCleaner is the world's favorite PC optimization tool! Easy to use, features and tools mean that you can optimize computers in seconds. Plus, it's packed with advanced features for power users.
Premium Technical Support
24/7 Live Chat support
Get 24/7 instant online support for Windows programs, CCleaner products, and external hardware.
Keep your online browsing private and secure with Kamo (Windows only)
Your new privacy shield from CCleaner
Protect your online privacy with software that disguises your identity while you browse, plus stop websites from tracking your activity or selling your data. Kamo goes much further than just wiping browser cookies.
CCleaner, Recuva (Windows only) and Speccy (Windows only)
Tame and simplify disorganized photo libraries and save hard drive space.
Optimize your PC, recover accidentally deleted photos, media files, and documents, and monitor your computer's inner-workings to spot hardware problems much earlier.
CCleaner for Mac Pro + CCleaner for Android Pro
Optimize older macs and keep new ones healthier for longer, plus enjoy the ultimate cleaning app for Android devices. Both apps can also help you find bad, poorly lit, and duplicated photos, plus much more!
Segment
Segment
Home
License Information
License Type
New License
Seats
5
License Term (Months)
12
System Requirements
Operating System
Windows 7, Windows 8, Windows 10, Windows 11, macOS 10.12 or later, Android 5 or later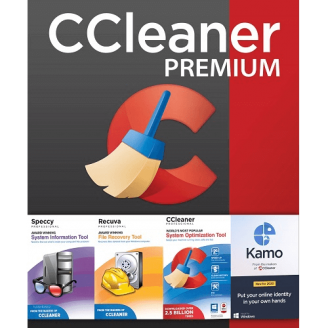 CCleaner Premium - 1-Year / 5-User - Global
Brand:

CCleaner

MPN:

CPR.5.12m

Availability:

Same Business Day
Requires Product Activation (we supply product key)