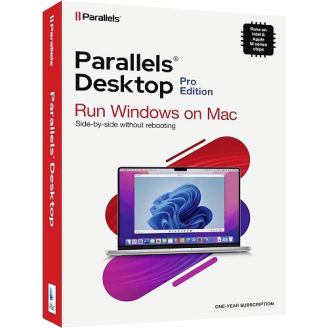 Parallels Desktop 19 Pro - 1-Year / 1-Mac - Global
Brand:

Parallels

MPN:

ESDPDPRO1YSUBEU

Availability:

1 - 2 Business Days
Requires Product Activation (we supply product key)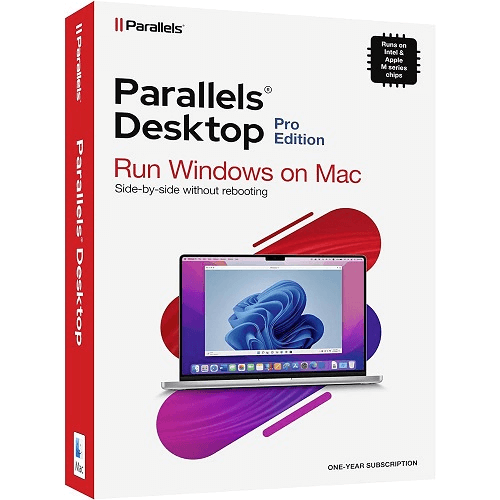 Product Details
Brand:
Parallels
Manufacturer Part #:
ESDPDPRO1YSUBEU
Our Part #:
AVS-ESDPDPRO1YSUBEU
Availability:
1 - 2 Business Days
Media Type:
Download
Platform:
Mac OS 10.14.6 or later
Parallels Desktop 19 Pro, the ultimate solution for seamlessly running Windows, Linux, and other operating systems on your Mac computer. Whether you're a professional, a developer, or a power user, this advanced virtualization software empowers you to achieve more, with enhanced performance, security, and versatility.
Key Features:
Effortless Cross-Platform Compatibility: Parallels Desktop 19 Pro allows you to run multiple operating systems simultaneously on your Mac, eliminating the need for separate machines or rebooting. Seamlessly switch between macOS, Windows, Linux, and more, and enjoy the best of both worlds.
Unrivaled Performance: Experience lightning-fast performance thanks to Parallels' advanced optimizations and support for Apple M1 and Intel processors. Run resource-intensive applications smoothly, without compromising your Mac's speed.
Pro-Grade Virtual Machines: Create and manage virtual machines with ease. Parallels Desktop 19 Pro offers advanced configuration options, allowing you to allocate specific resources to each virtual machine, ensuring optimal performance for your most demanding tasks.
Enhanced Graphics and Gaming: Enjoy stunning graphics and gaming experiences on your virtual machines, thanks to Parallels' DirectX and OpenGL support. Play your favorite Windows games or run graphic-intensive applications without missing a beat.
Seamless Integration: Parallels Desktop 19 Pro seamlessly integrates Windows applications into the macOS environment. Use Coherence mode to run Windows apps as if they were native Mac apps, or keep them in separate windows for full control.
Enhanced Security: Protect your data with built-in security features like Trusted Platform Module (TPM) support, encrypted virtual machines, and secure snapshots. Rest easy knowing your virtualized environments are safeguarded.
Innovative Networking Tools: Parallels Desktop 19 Pro offers advanced networking capabilities, including shared networking, custom DNS, and more. Configure your virtual machines to suit your specific networking needs effortlessly.
Efficient Development Environment: Ideal for developers, Parallels Desktop 19 Pro supports Docker, Visual Studio, and other development tools, making it the perfect environment for coding, testing, and debugging across multiple platforms.
One-Click Deployment: Quickly create and deploy virtual machines with pre-configured settings, reducing setup time and simplifying your workflow.
24/7 Customer Support: Rest assured knowing that Parallels provides top-notch customer support to assist you with any questions or issues you may encounter.
Segment
Segment
Home
License Information
License Type
New License
Seats
1
License Term (Months)
12
System Requirements
Operating System
Mac OS 10.14.6 or later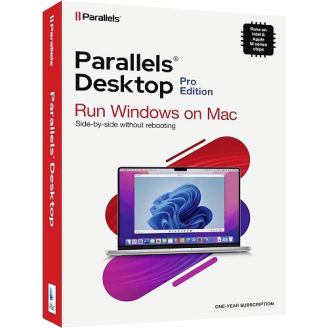 Parallels Desktop 19 Pro - 1-Year / 1-Mac - Global
Brand:

Parallels

MPN:

ESDPDPRO1YSUBEU

Availability:

1 - 2 Business Days
Requires Product Activation (we supply product key)