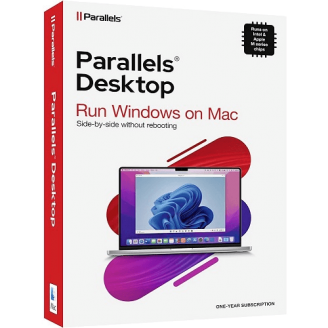 Parallels Desktop 19 Standard - 1-Year / 1-Mac - Global
Brand:

Parallels

MPN:

ESDPD1YSUBEU

Availability:

1 - 2 Business Days
Requires Product Activation (we supply product key)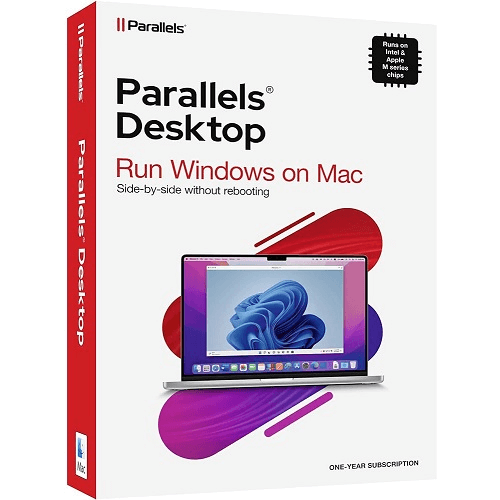 Product Details
Brand:
Parallels
Manufacturer Part #:
ESDPD1YSUBEU
Our Part #:
AVS-ESDPD1YSUBEU
Availability:
1 - 2 Business Days
Media Type:
Download
Platform:
Mac OS 10.14.6 or later
Parallels Desktop 19 Standard, the essential solution for effortlessly running Windows and other operating systems alongside macOS on your Mac computer. Whether you're a student, a home user, or a small business owner, this versatile virtualization software empowers you to expand your computing horizons with ease.
Key Features:
Effortless Cross-Platform Integration: With Parallels Desktop 19 Standard, you can effortlessly run Windows, Linux, and other operating systems alongside macOS, all on a single Mac. Say goodbye to time-consuming reboots and enjoy the flexibility of accessing diverse environments in seconds.
Enhanced Performance: Experience impressive performance improvements, thanks to Parallels' continuous optimizations. Whether you're running business applications, software development tools, or just browsing the web, your virtualized environments will operate smoothly and efficiently.
Seamless Windows Integration: Enjoy a harmonious blend of macOS and Windows applications with Parallels' Coherence mode. Launch Windows apps from your Mac dock, and even copy and paste content between operating systems with ease.
Innovative Networking Tools: Parallels Desktop 19 Standard offers comprehensive networking features, including shared networking and custom DNS settings. Tailor your virtual machines to your specific network requirements without complexity.
Productivity and Convenience: Easily install and set up virtual machines for various purposes, such as testing software, running legacy applications, or browsing the web with different browsers—all with just a few clicks.
Strengthened Security: Parallels Desktop 19 Standard provides robust security features, ensuring your data remains protected within your virtual machines. Rest assured with the enhanced security benefits of TPM support and encrypted virtual machines.
24/7 Customer Support: Count on Parallels' responsive customer support team to assist you with any questions or issues you may encounter, ensuring a smooth and trouble-free experience.
Segment
Segment
Home
License Information
License Type
New License
Seats
1
License Term (Months)
12
System Requirements
Operating System
Mac OS 10.14.6 or later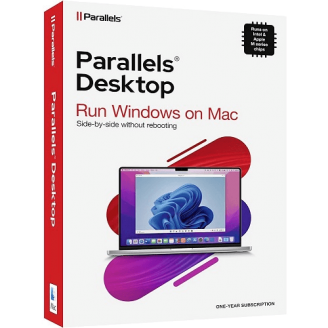 Parallels Desktop 19 Standard - 1-Year / 1-Mac - Global
Brand:

Parallels

MPN:

ESDPD1YSUBEU

Availability:

1 - 2 Business Days
Requires Product Activation (we supply product key)